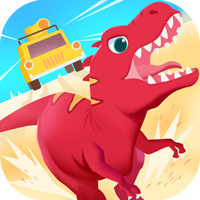 Dinosaur Guard
Drive 5 different off-road vehicles across Jurassic Island! Launch different items to capture the escaped dinosaur!
Attention! The base gate has been broken, the dinosaur is running away! Come and drive the off-road vehicle to capture them!
How intense and exciting is the adventure in a Jurassic world! When the car is felling off a cliff on the volcanic island, pterosaurs appears! Please hold on to the steering wheel and follow it over the magma river! Driving in the jungle may be followed by mud into a thorn cave! Almost capture the dinosaur? Be careful! These predators would put you in crisis!