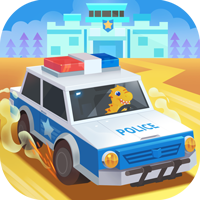 Dinosaur City
With 791 creative building blocks, children can create a wide variety of designs!
Decorative elements keep playing dynamic, including elaborate windows and doors, intricate roof designs, cool blocks, and more! As children craft their block kingdom, they discover countless innovative details. The storylines and characters that support each building theme make every play session a surprising experience.
Discover 6 different themes, each containing 4 unique architectural styles!